Kulinaaria Instituudi eesmärk on olla kõrgete kulinaarsete kunstide arendamise
keskus Eestis.
Beer House
is a unique living beer kingdom in the heart of capital of Estonia. Legend has it that the second year of the current millennium – the time when many ancient traditions have already perished in oblivion – the great Beer God lift his almighty finger and indicate the fifth house in Dunkri Street.
"Beer shall live!"
And in this house, selected by God's finger, we established BEER HOUSE, which became the venue for the revival of the long-forgotten beer culture. Every true host brews his own beer, which he then offers to the venerable quests for quenching the thirst and pleasuring the soul.
And let it be so in Beer House, forever and ever!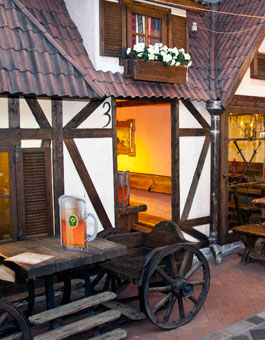 BeeR house

Dunkri 5, Tallinn