Kulinaaria Instituudi eesmärk on olla kõrgete kulinaarsete kunstide arendamise
keskus Eestis.
Komeet is a simple and cozy café with a beautiful view on the 4th floor of the Solaris Centre. We serve various cakes, pies, salads, snacks and hot dishes.
And - not forget about delicious Breakfast - we offer fresh juices, fresh pastry, healthy morning salads, various Omelets and English Breakfast. But we are a café, not a restaurant. We want our customers to feel cozy and comfortable while eating. You do not need to order an appetizer, main course and dessert to be welcome at our café... You can just enjoy the beautiful view, have a cup of coffee and eat a slice of wonderful chocolate cake.
Komeet's hostess,
Anni Arro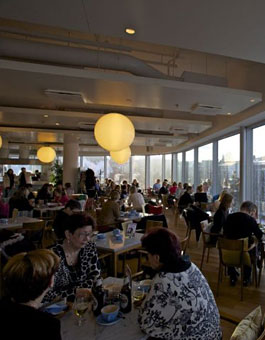 Komeet

Solaris Center

Estonia pst 9 ( IV korrus)

Tel +372 614 0090

info@kohvikkomeet.ee