Kulinaaria Instituudi eesmärk on olla kõrgete kulinaarsete kunstide arendamise
keskus Eestis.
The preparation and appreciation of food and the search for exciting flavours make up a passionate and emotional part of our lives. Rene Uusmees, the Chef of restaurant MEKK, is committed to creating and developing contemporary Estonian cuisine.
Estonian cuisine also has extracted the best from other nations, being therefore extremely varied. The chef has undertaken a mission to create such a menu, which would reflect the essence of the contemporary Estonian cuisine.
The nature of the food on the menu is determined by the use of Estonian indigenous cooking methods, with nuances learnt all around the world.
The result is the Modern Estonian Culinary Art in its best form. Full of contrasts, but calm and harmonious in its nature - just like Estonians themselves.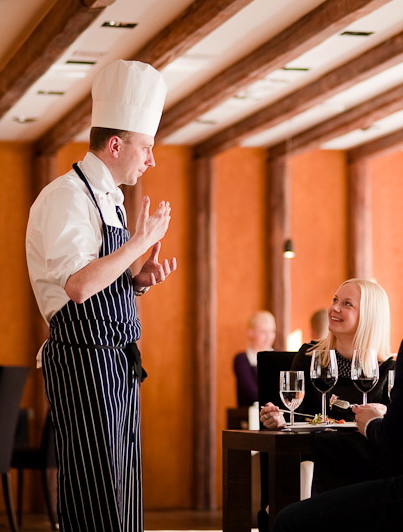 mekk

Suur-Karja 17/19, Tallinn
Tel +372 680 6688
www.mekk.ee
info@mekk.ee